My brother's wedding was this last weekend and it was gorgeous! It was an outside wedding and the weather was perfect, if just a tad warm, but we were all in shade most of the day. Here are just a few pictures.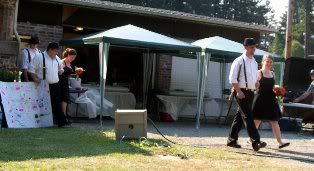 Oh yeah, and all of the groomsmen wore swords :-)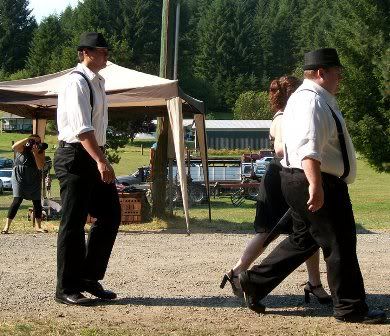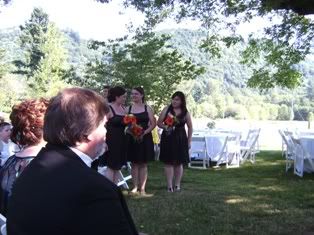 Katie had spent the day and the house next door getting ready so when it was her turn to walk down the aisle, her uncle drove her down from the other house with her matron of honor.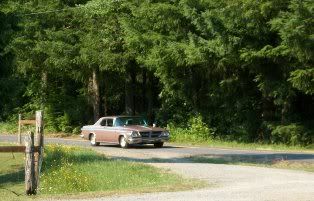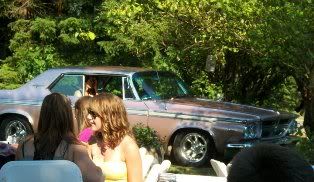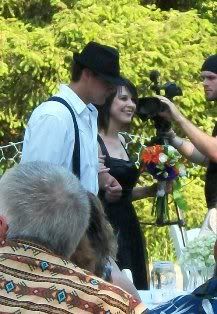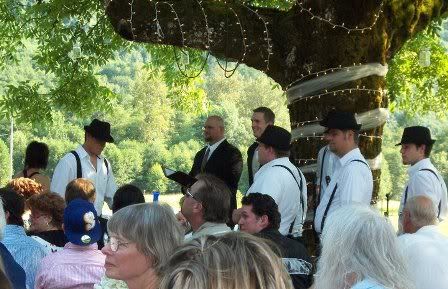 Tim trying to see his bride.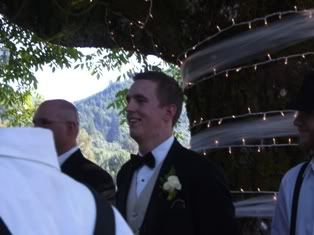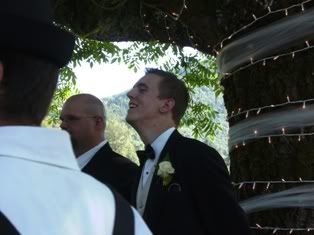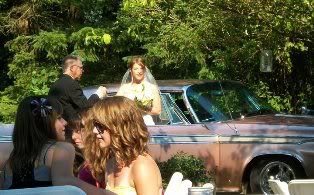 Her poor dad kind of broke down when he handed her off to Tim
The ceremony was short, sweet, and to the point.
They had a quick sermon, said their vows, and then signed their marriage certificate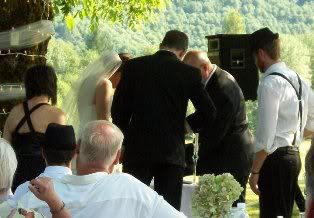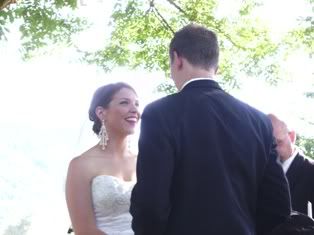 And then they were pronounced husband and wife
And got to kiss
Here are the two proud papas
For dinner they roasted a pig on a spit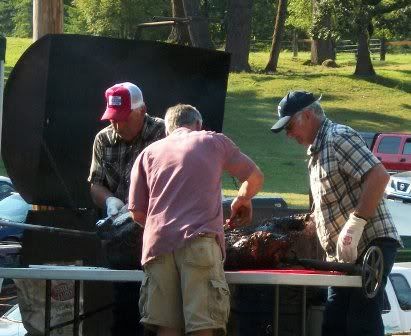 Their first dance was a gorgeous make out session ;-)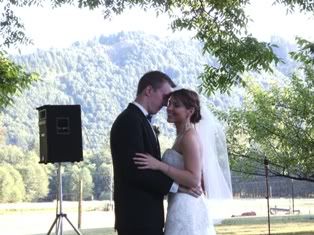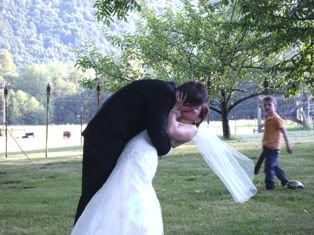 The cake was rather untraditional, but very tastey! It looked kind of like a birthday
Unfortunately I didn't get a picture of the bouquet toss.
After all of the festivities and lots of dancing, they were off on their honeymoon to Spain...for 6 weeks!
Next up is my sister's wedding in two months! Yikes!!