I've been looking at cakes and I don't want the traditional tiered cake. I want separate cakes at different heights like these: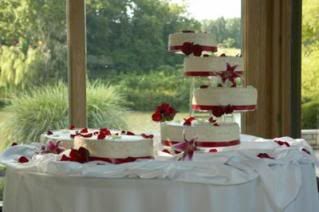 Source
Source: Desert Designs
Anyway, you get the idea; I want separate cakes on different heights of cake stands. And I also want orange lilies on the cakes. Now I just need to find a baker to bake my cakes!
Now here's some fun cakes I found:
Source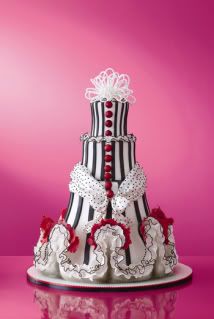 Source
Source
Source