Don't know what to do with your dress after the wedding? Check out these suggestions:
Fix the car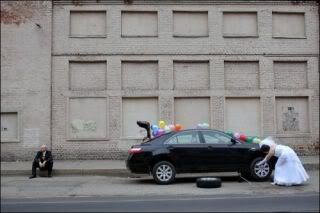 Source
Compete in track events
Source
Go swimming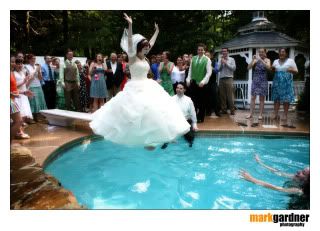 Source: Mark Garnder Photography
Take a trip
Source
Dress up your dog
Source
And last, but not least, knock off the crasher that ruined your wedding ;)
Source
Happy weekend!!