This wasn't a surprise for Nick and I, but for our guests. After our special dances were over the DJ announced the lip sync contests. SURPRISE!! We had a pretty good turn out for the guys and girls separate contests and Nick and I judged and picked a winner for each. First up was the guys singing...
Source:
Youtube
The guys really got into their song.
Nick and I had a hard time choosing a winner, but we finally did choose his brother as the best lip syncer. Although, this guy did pretty good too.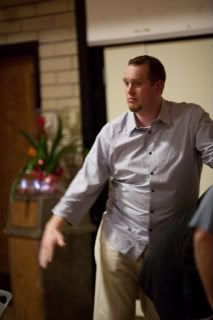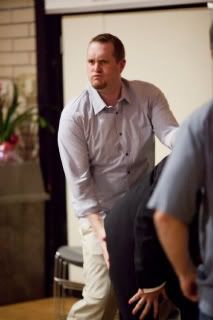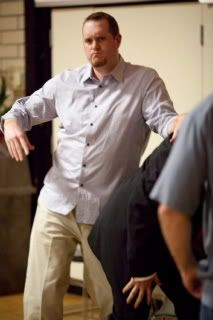 Haha, not much lip syncing though.
Then it was on to the girls. They lip synced to this song.
Source:
Youtube
I mean, come on. What girl doesn't know every word to this song? Am I right?
Haha, my brother's girlfriend wasn't a big fan of the song.
My bridesmaid, Megan (now in purple), totally got into and Nick and I unanimously named her the winner of the girls' contest.
After the contests were over, it was time to dance the night away...in the next post. :-)
Note: All pictures were taken by our photographer, Jessica Lemmons, and her assistant. Check out her amazing work
here
!
And I have tomorrow off, so happy Friday to me!!