So I mentioned before that I was crying when I heard to music. Well, I got myself under control after a few minutes of deep breathing and watched everyone file into the sanctuary. Then my song started and I started crying again! Ugh!! No time to check the make up, just breathe and hope I look happy and not like Dad is dragging me down the aisle.
And again, you can listen to the song I walked down to while you are looking at pictures and reading.
Source:
YouTube
Dang ugly cry face!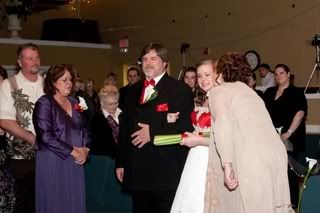 Seriously, I was really HAPPY to get married, but it doesn't look like it huh?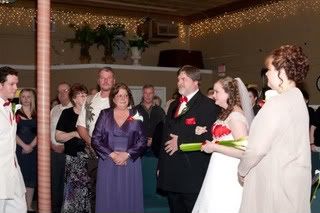 In my defense, there wasn't a dry eye in the house, so I wasn't the only one crying!
Okay, getting it under control.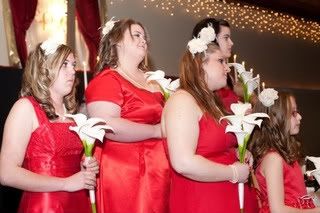 All of my pretty girls. :-)
Our officiant
My Nick. He almost lost it too.
And the pass off. Daddy's last unmarried-daughter kiss.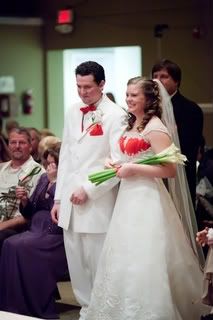 There are some smiles!
Up to the front and let the ceremony begin...
Next time! Haha, yes I'm going to make you wait. Can't overload you too bad and I want this to last as long as possible!
Note: All pictures were taken by our photographer, Jessica Lemmons, and her assistant. Check out her amazing work
here
!