My sister/MOH had a scavenger hunt planned so we had a blast doing the things on the list. Unfortunately I don't still have the list, but I think we did the majority on it so I will explain as we go along.
Item #1 was play "Duck, Duck, Goose" in a parking lot, there was a Target nearby so we headed there.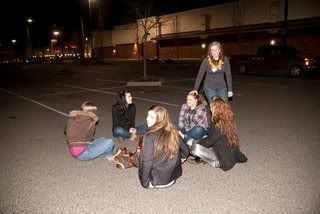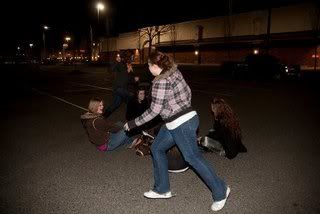 Then we went inside...
...And headed for the bathroom for item #2: fit everyone in a bathroom stall (except the photographer)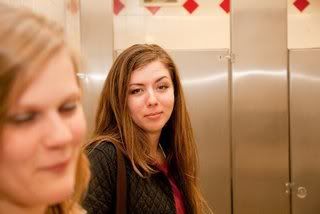 Had to stop by the hats and try some on!!
Item #3: Get everyone's reflection in something other than a mirror.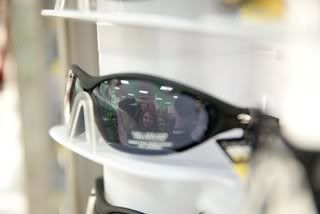 #4: Take a picture with someone dressed like you...we both had on jeans and a gray jacket so we figured it counted even though he's a guy.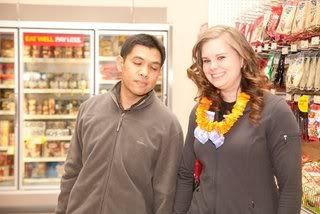 Couldn't resist! It's a giant iPhone!! And I still want one!!!
Mama iPhone and Baby iPhone :-)
Yes, that is exactly what you think it is...my sick bridesmaid (she couldn't make it to the party) bought me an edible thong and I couldn't resist!
Fighting over said thong. Hey! It was cherry!!
Final party pictures later, then it's on to the rehearsal!!