Well, not the TOTAL beginning (please don't make me do the whole 15 month engagement over again!!), we're just going back a week to my bachelorette party!
We met in our church's parking lot (got to be a joke in there somewhere) and headed south to dinner and fun! Note: If you live within driving distance to Vancouver, WA, check out Golden Tent Mongolian Grill. FABULOUS food!! So guess where we went for dinner? Yep
And my sister had fun playing with the wraps! Haha!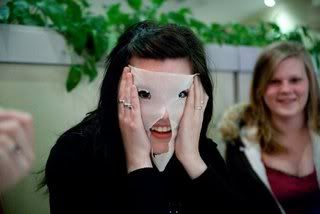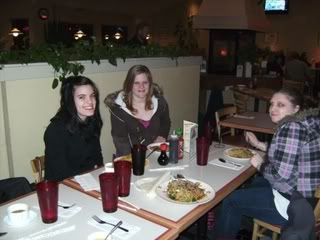 From left to right: Maid of Honor, Maid of Honor's friend, Bridesmaid. :-)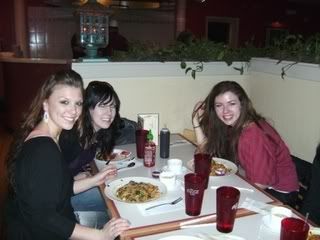 The head in the middle was our wedding photographer, a good chunk of these pictures were taken by her or with her camera.
Nick was also having his bachelor party this night and I was being really good about not texting him. Well, during dinner I started getting text messages from the drunk best man, and then Nick, and then my brother!! Someone let slip where the guys were and we couldn't help but crash their party!!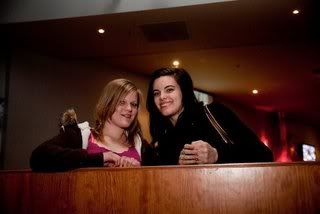 Maid of Honor and friend in the restaurant, since they weren't allowed in the bar.
Us three sibs at the bar that the bachelor party started at. Notice the lovely lei around my neck made of penises and condoms...just...lovely. Hm, well moving on.
We got shooed out pretty quick by Nick's brother, which was fine because we had our own fun planned! So stay tuned!!!