While us girls were getting ready at my parents'/the church, the guys were hanging out at my grandparents' house. They were all dressed by the time the photographer got there, so I'll show the pictures that I have.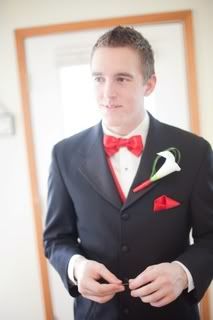 My handsome brother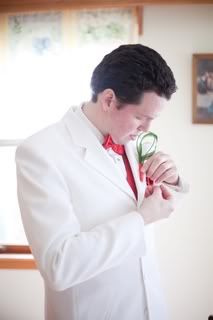 My handsome (at the time future) husband putting on his boutonniere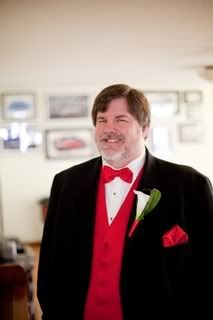 Dad in the tux we had to pull teeth to get him to rent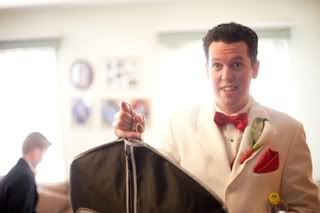 "Can I put the tux back in the bag yet?"
"I'm hott"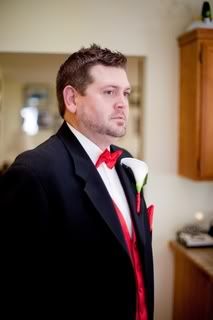 Nick's brother
Unfortunately I don't have any single pictures of the best man or ring bearer, but you will see them later.
Note: All pictures were taken by our photographer, Jessica Lemmons. Check out her amazing work
here
!