My photographer uncle was gracious enough to take pictures of our rehearsal and set up, which I am very glad of or these next couple posts would be very sparse and wordy.
I'm not going to go through the timeline of the rehearsal because you all know how it goes (or will) and I will be doing the timeline of the wedding. Seems kind of redundant to do both right? Exactly my thinking. Most of the rehearsal pictures are just going to be fun, goofy pictures.
I am starting, however, with our processional because we don't have pictures of everyone during the processional of the actual wedding.
So here we have all of the guys up front waiting for the girls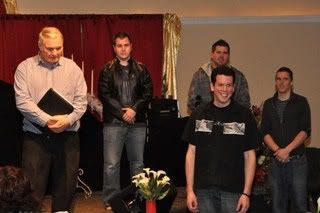 We had my sister/MOH walk up first, I know, not the norm, but you will see how it all makes sense later.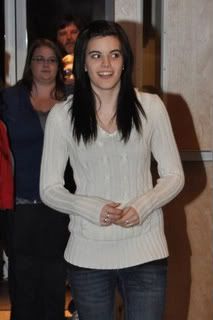 Then bridesmaids with invisible bouquets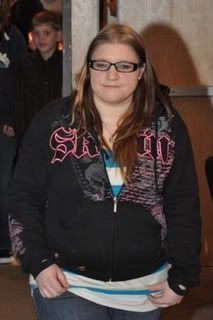 Ring bearer and one junior bridesmaid (did it this way because they are siblings)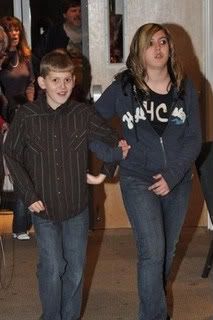 Other junior bridesmaid and flower girl (they are cousins)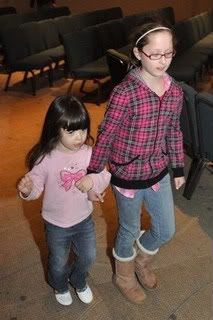 Then Dad and I with my lovely ribbon bouquet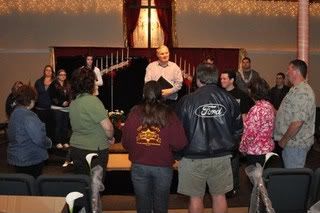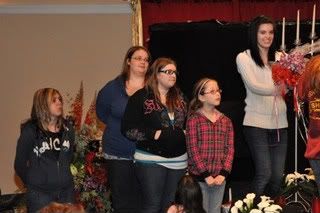 Okay, see how the girls are standing? Made much more sense to have MOH walk up first then walk up last and have to shuffle the other girls around to get to her spot. Where she stood also made it difficult for her to adjust my train during the actual ceremony, but she had other MOH duties to do instead.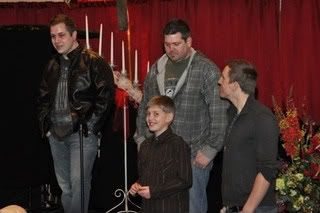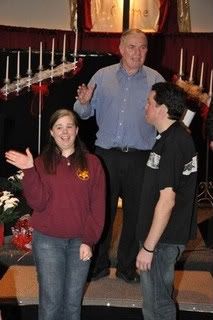 Jokingly greeting everyone as "Mr. and Mrs. Nicholas Thompson", haha.
And leaving...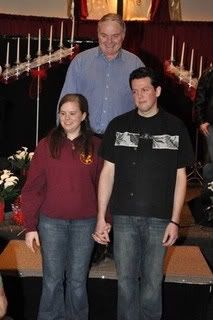 Love the parade wave
What a nut!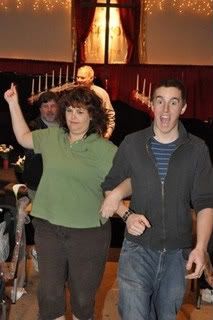 Mom snapping at Dad to hurry up
Okay, so the rehearsal is over and we're waiting for food. We just had pizza brought to the church so we could eat and then head over to the reception hall to set up (next post). So the next pictures are just everyone hanging out.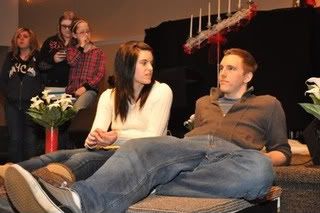 Love the facial expressions...
Threw this one in because, again, my sister's lovely expression.